NA VCT Closed Qualifier: Scores, Standings, Bracket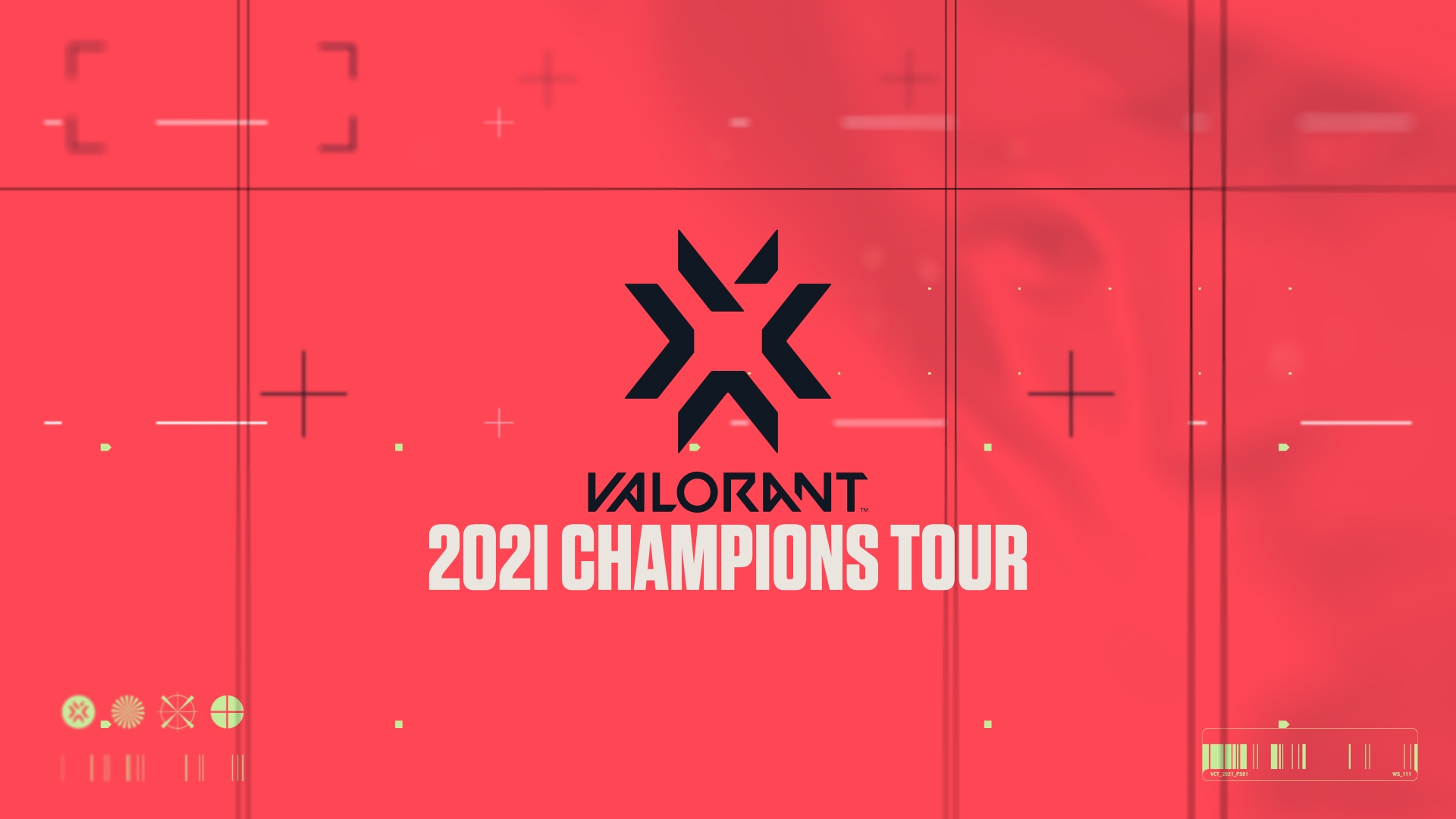 The North American VCT Closed Qualifier Stage One: Challengers One starts today and will run until Feb. 7.
The top four teams in this event will qualify for VALORANT Challengers Two. Teams are fighting for an eventual slot in VALORANT Masters, at which they can win a spot in VALORANT Champions, Riot's VALORANT equivalent to League of Legends' Worlds.
If you'd like to tune in to the event, head to the VALORANT_Esports_NA or the Nerd Street Gamers Twitch channels. There will also be watch parties held for the event.
Participating teams
Immortals
Envy
Luminosity
Gen.G
NRG
XSET
Sentinels
Andbox
Bracket and schedule (Times in CT)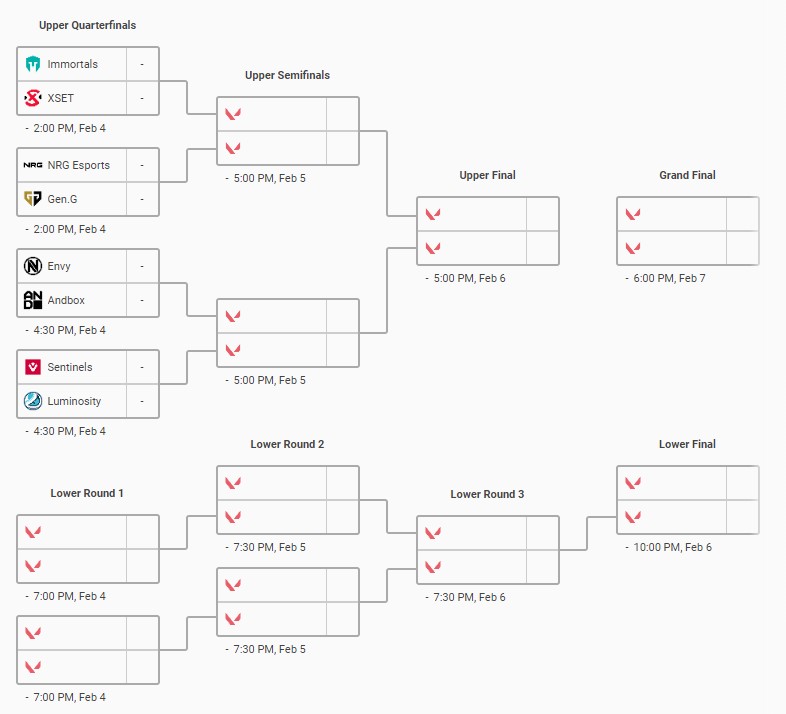 Upper quarterfinals
Thursday, Feb. 4
HAVEN: XSET 15-13 Immortals
ASCENT: Immortals 13-6 XSET
BIND: Immortals 15-13 XSET
BIND: Gen.G 13-10 NRG
HAVEN: Gen.G 13-10 NRG
ICEBOX: Envy 13-9 Andbox
BIND: Envy 13-2 Andbox
ICEBOX: Luminosity 14-12 Sentinels
SPLIT: Luminosity 13-9 Sentinels
Lower quarterfinals
Thursday, Feb. 4
NRG vs XSET
Sentinels vs Andbox
---
Make sure to follow us on YouTube for more esports news and analysis.